Asia
Asia is a very large area. As such thee is a lot to see while there. It's also a great place to board a ship for a cruise in that part of the world.
For your discounted Passport and Visa services be sure to enter our account number 45541 in the box on the upper right side of the first screen. This will help save you some money.

Certifications: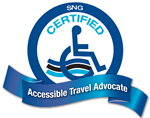 Avalon Waterways - Specialist
Azamara Club Cruises - Five Star Agent
Bermuda Board of Tourism - Bermuda Specialist
Carnival - Bachelors of Fun
Cayman Islands - Dive & Nature Master Specialist
Cayman Islands - Master Specialist Family Travel
Celebrity - Five Star Agent
Costa - Training Academy Graduate
Cunard - Commodore
InnerSea Discoveries - Adventurist
Norwegian Cruise Line - Freestyle Certified
Oceania Cruise Specilist
Princess - Commodore
Regent Seven Seas Univerity Graduate
Saint Lucia Specialist Graduate
SNG Certified Accessible Travel Advocate TM
Asia a Home Port and Destination
Several Home Ports in Asia
For those looking to sail into Asia you have two general choices a one way ending there or flying there and sailing from one of the home ports there. Home ports are found in China (Beijing and Shanghai) Japan, Hong Kong, and Singapore. That does not change the fact that there are stops all over Asia in many additional countries.
Shanghai, Hong Kong, and Singapore are all a mix of very modern and ancient Asian construction. For Americans it is relatively easy to navigate your way around all three of these cities. You will find hotels like you expect back at home as well as, relatively easy to navigate public transit systems. English is used enough that you are able to find your way around and when in doubt you will likely find someone willing to offer some assistance to you.
As a destination Asia offers so much to see. It is very much a different culture than you will find here at home. The architecture is unique as is the cusine. You will find several different religious symbols and religions to explore while seeing a different culture in Asia. As you get outside the cities you will find interesting rural settings. In may rural areas of Asia there are few if any modern conveniences. You will see people farming the old fashioned way by hand.
Asia is among the places you should have on your to see list if you haven't been there before and you enjoy seeing how other parts of the world live. It is a great experience.
Ships sailing from Asia
A few cruise lines are dominant in Asia
Princess, Star Cruise Line, and Royal Caribbean are your best bet to get to Asia via mass market cruise. Many other cruise lines do stop in Asia and at times even begin or end cruises here but they tend to sail into these waters less frequently. Oceania, Regent and SiverSea are all good bets for smaller ships and high end experiences if that is the level of service and amenities you prefer.