Group Cruise - Rancher Dave and Friends
Here is more information about the Rancher Dave and Friends group cruise. This cruise will sail on Celebrity Century departing October 5th thru October 20th. Leave out of San Diego, see Hawaii and return to San Diego.
For your discounted Passport and Visa services be sure to enter our account number 45541 in the box on the upper right side of the first screen. This will help save you some money.

Certifications: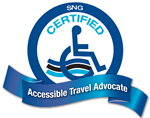 Avalon Waterways - Specialist
Azamara Club Cruises - Five Star Agent
Bermuda Board of Tourism - Bermuda Specialist
Carnival - Bachelors of Fun
Cayman Islands - Dive & Nature Master Specialist
Cayman Islands - Master Specialist Family Travel
Celebrity - Five Star Agent
Costa - Training Academy Graduate
Cunard - Commodore
InnerSea Discoveries - Adventurist
Norwegian Cruise Line - Freestyle Certified
Oceania Cruise Specilist
Princess - Commodore
Regent Seven Seas Univerity Graduate
Saint Lucia Specialist Graduate
SNG Certified Accessible Travel Advocate TM
The Ship, Departure Port and Destination

Celebrity Century
Celebrity Century is among the smallest of the Celebrity ships, but by no means it is a small ship. The ship still is big enough to offer a diverse set of on board activities and venues for relaxing and enjoying plenty of sea days. Celebrity does not have the rock walls and ice rinks of sister line Royal Caribbean, but instead puts a greater emphasis on service and culinary excellence. With plenty of sea days the available culinary experiences will make for a very enjoyable cruise.
With this right sized ship you can meet and mingle with other guests and build friendships aboard that can last a lifetime. It is built to make the passage as smooth as possible and the ship's Master and crew want to get the ship and passengers to Hawaii and back safely and as comfortably as possible.
San Diego, California
The boarding location is San Diego, one of the most beautiful coastal cities in California. This is one port where there is lots to do before or after the cruise in addition to hopping on the ship and heading from the ship back to the airport. You have as options many scenic spots, Sea World, Mexican border town visits, you can even head out of town a ways to see vineyards and taste wine.
Hawaii
There will be three distinct stops, but from the three stops there is so much to see and do, you will not be bored unless that is your choice. Honolulu, Maui, and the Big Island of Hawaii are all among the stops. In fact Maui is an overnight stay, and there you can choose from several different Luau's to enjoy during the evening there.
Ensenada, Mexico
While not a major cruise port, you can enjoy a couple hours in the area near the ship. It is an evening stop so go enjoy a margarita and some Mexican food on your last night of the cruise. The next morning wake up as the ship returns to San Diego.
For more information contact us directly at 713-429-1487.
Cruise Price and Extras
The cruise price includes a inside cabin class for $1313.91 per person based on double occupancy or a Concierge Class cabin cabin for $2273.91 per person based on double occupancy. SIngle occupancy cabins are available for slightly less than two times the double occupancy total for the cabin. Triple cabins may be available, please call us first to discuss and we will get a triple priced for you if they are still available.
If you prefer an ocean view cabin or a suite, please call as we will have to price that separately for you. You will still be eligible for group incentives regardless of the cabin category.
As a bonus we will provide you $100 on board credit for use while aboard the cruise
Stuff to do ashore
You can enjoy golf, snorkeling, scuba diving and historic sight seeing activities in Hawaii. A Luau would be a great choice for the overnight in Maui. There may be sugar cane plantations to visit or perhaps see a pineapple plantation. Not too far from Hilo, you can go see one of the world's active volcanoes and see new land growing out into the sea on the island of Hawaii. Off Maui see Molikini, the upper crest of a volcano that is submerged, and it makes an incredible snorkeling spot, one of my favorites in Maui. Hawaii is the US Tropical Paradise and offers so much to do.
Some helpful hints.
For those who like to budget and pay things over time, once you make your deposit let us know when you want the rest of your cruise fare charged to your credit card and we can arrange to break it up into even monthly payments thru the final payment deadline.
Review information about Travel Insurance Here. It is a good idea to have travel insurance for the trip to protect your investment.
Call us with questions about this group cruise, at 713-429-1487.