The Middle East
There are many ships sailing from the Middle East. Most sail out of Dubai, but other cruise ports there allow for some unique excursions as well.
For your discounted Passport and Visa services be sure to enter our account number 45541 in the box on the upper right side of the first screen. This will help save you some money.

Certifications: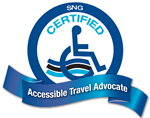 Avalon Waterways - Specialist
Azamara Club Cruises - Five Star Agent
Bermuda Board of Tourism - Bermuda Specialist
Carnival - Bachelors of Fun
Cayman Islands - Dive & Nature Master Specialist
Cayman Islands - Master Specialist Family Travel
Celebrity - Five Star Agent
Costa - Training Academy Graduate
Cunard - Commodore
InnerSea Discoveries - Adventurist
Norwegian Cruise Line - Freestyle Certified
Oceania Cruise Specilist
Princess - Commodore
Regent Seven Seas Univerity Graduate
Saint Lucia Specialist Graduate
SNG Certified Accessible Travel Advocate TM
The Middle East as a Home Port and Destination
Middle East as a Home Port
Generally speaking at this time Dubai is the home port in the Middle East for most Oceangoing ships. This is not true of course for the dive boats in the Red Sea or the Riverboats sailing the Nile. Dubai has a major airport services by many international airlines. Of course Emirates Airlines is the major player here with non-stops to many cities in the world including Seattle, New York, Los Angeles, and Houston to name a few.
If you do plan to sail out of Dubai know that you will almost certainly need to fly in and send a night or two before the cruise and possible a night after the cruise. Many flight depart and arrive in the middle of the night unless you are flying within a few time zones from Dubai.
Middle East as a Destination
As a destination the Middle East is a unique culture far different from the USA. The cultural differences are both based on religious difference and differences based on climate and agriculture. Those who are used to hot days of Texas haven't see just how hot it can get in the Middle East during the Summer where 140 degrees is not unheard of.
Seeing all of these differences and trying new things such as camel rides, watching camel races, dune bashing in a 4x4 SUV, and having a buffet dinner while watching belly dancing outdoors in the desert are all things unique and special when in visiting the Middle East.
Dubai and Abu Dhabi are both very modern cities in the UAE and are generally on the ports of call list for Middle East Cruises. Muscat, Oman is another popular cruise port. It has incredibly beautiful beaches nearby and a bit further off in the distance are the Castles of royalty from Oman which were used in the past for Winter time visits when it was cooler there.
The ports of the Middle East are also used for importing most goods used there and exporting on a regular basis the stuff that made the Middle East rich. That is often known as black gold here in Texas. Yes, sailing these waters gets you close to where much of the worlds oil is loaded on tankers to head off thru the Straits of Hormuz and then on to Europe, the USA, and off to Asia.
The Middle East should be on the list of places to see for those who like to see new things and experience the differences in our world.
Cruise Lines/Ships Sailing from the Middle East